PROGRAMS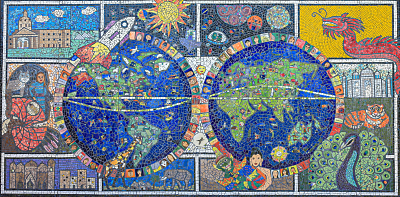 STUDENT REGISTRATION
2023-2024 SCHOOL REGISTRATION
Richard Secord School will begin accepting Kindergarten and new student registrations for the 2023-2024 school year starting on February 1, 2023. Students who are new to Edmonton Public Schools will need to submit a completed Student Registration Form. You can register on the Division website at register for School starting on February 1, 2023.

Please see Home Page below for Open House information.

Steps to Register for Students New to Edmonton Public Schools
Step 1- Complete the digital student registration form
Step 2- Provide legal proof of the student's name, citizenship and birthdate (see below for examples)
Step 3- Provide 2 pieces of address verification for the student's parent/legal guardian (see below for examples)
Step 4- A member from our administrative team will get in touch with you via email to confirm your registration
*Examples of Legal Proof of a Student's Name
Canadian provincial birth certificate
Canadian citizenship document
Canadian passport
Confirmation of a permanent residence document
*Confirmation of address
Valid driver's license or vehicle registration (must be current living address)
Lease agreement, rental agreement or purchase agreement
Utility bill, property tax bill or telephone bill
Banking, financial or insurance document
Registration Information
CURRENT DIVISION STUDENTS
Pre enrolment is open from March 6 until April 14, 2023. You will need to pre-enrol on SchoolZone to notify the school where you'd like your child to attend next year.
Registration 2022-2023
Parents of children who are new to Edmonton Public Schools (including those entering Kindergarten) and independent students (over age 16 and living independently) should:
Visit the new student registration page on epsb.ca to learn more.
Click here to for videos about Ecole Richard Secord School, our Cogito or French Immersion programs.
Richard Secord School is full in planned classes in Kindergarten to Grade 6 in the Cogito Program AND Grade 1 in the French immersion program.
If you are registering for Kindergarten or if you are new to Edmonton Public Schools, you must register online.